"Whether you are an amateur woodworker or a professional, here's where you can get quick, personal help with any finish problems. If you have questions about dye or pigment stains, sealers, waterborne finishes, lacquer, shellac, polyurethane, spray guns, or even sandpaper and masking tape, we can answer your questions."
Michael Dresdner is quite the Rennaissance Man: master finisher, guitarmaking production engineer, lecturer, teacher, author. And he does each superbly, with consummate ease. He understands finishes and can explain the world of finishing like few people do. Our field is privileged by his readiness to teach us what he knows.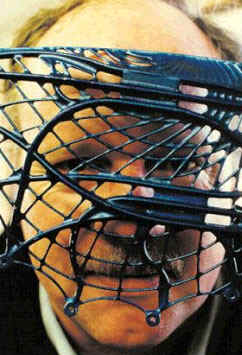 Tim White is a gentle and certifiably mad genius who IS going to revolutionize the way guitars will look in the future. When the world catches up to him, it will see his total redesign of the instrument--a fusion of biology and acoustics--as a natural, nay, inevitable evolution of the form.

Prepare to be challenged. Visit his beautiful Chrysalis Guitar website. But only enter if you have an open mind.